A new Eisenmann.com.au is currently under construction.
We are doing some updates on our site, and we need to be offline for a while. We will be back with you shortly!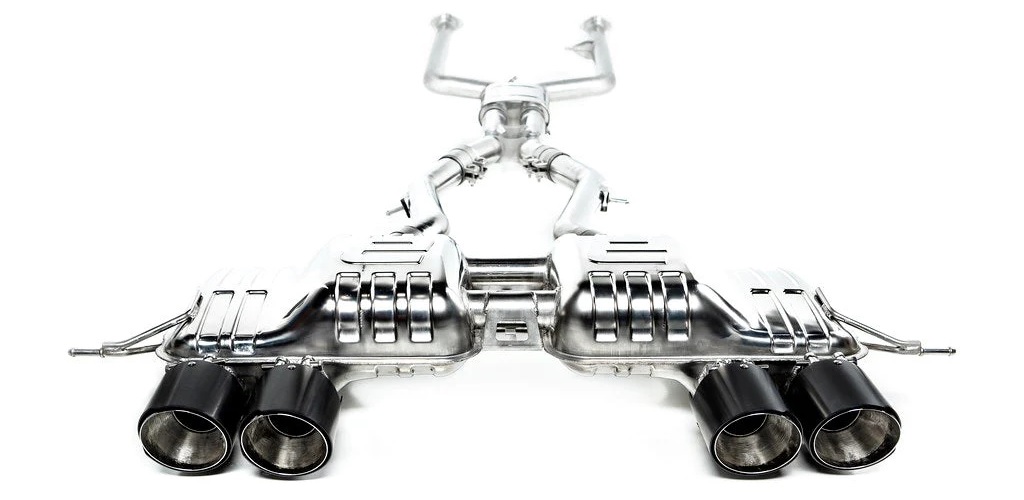 Eisenmann's expert fabricators have been hand-crafting exhaust systems since 1988, and carry their old-world tradition into the 21st century. Eisenmann's engineering team has been an innovator in the exhaust manufacturing industry for years, and continues to offer it's clients the latest in computer aided design as well as lab analysis and testing. It is precisely these skills that have earned Eisenmann contracts as the OE suppliers to Porsche AG, Mercedes AMG, Mercedes McLaren, Rieger Tuning GmbH, MST Wiesmann GmbH, and many other major firms.
Eisenmann systems feature an aggressive tone, and target the luxury European car owner who is proud of their car and want to be noticed. Each exhaust system is made from 100% 304 stainless steel and is manufactured to OEM or better specification, combining the latest in technology with handmade, top quality craftsmanship. The result is an exhaust that fascinates the senses with its performance, style and sound. Eisenmann exhausts elevate the driving experience to a whole new level!